Preston Persuaders Open House 2021
by Goutham Takasi | | Permalink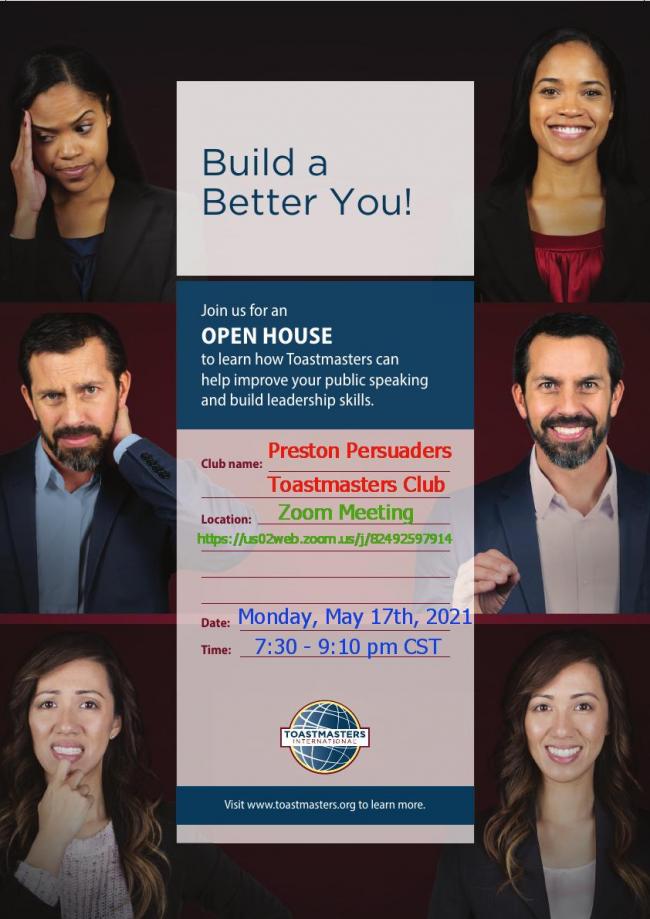 Hello everyone, exciting news for all ambitious future speakers, our toastmasters club is having an open house on Monday, May 17th, 2021 via Zoom. Please do visit and experience some amazing speeches, have a chance to participate in our fun Table Topics session, see some experienced evaluations, join our wonderful members and friends for a fun-filled evening. Here is the zoom link for the meeting:
https://us02web.zoom.us/j/82492597914
We look forward to seeing you all!